Client-Centric Decision-making
There is a synergy between the inception
and growth of ITS Staffing
Solutions and that of its long-term client
relationships. We grow our business just like
we develop meaningful client relationships:
by being flexible, mitigating risk, making
calculated decisions, and planning for the future
while staying within our realm of knowledge.

ITS Staffing Solutions is in the business of connecting great
people and building long-term relationships.
Success is built on trust and a commitment to proven results.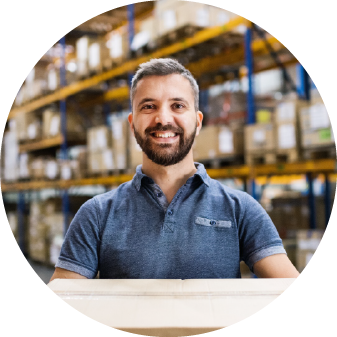 ITS Staffing Solutions has been in business for over 20 years, providing quality staffing solutions across Canada, focusing on the
warehousing industry. Our partners aligned decades ago to combine shared experiences in human resources, finance, and
customer service to provide a more holistic, integrated, and customizable approach to contingency warehouse staffing
and 3PL services.
The company built its foundation in the Greater Toronto Area, and then calculatedly expanded and established its operations
in Alberta and British Columbia. Today, ITS Staffing Solutions is known for its commitment to excellence and has become
a go-to service for candidates seeking warehouse positions, as well as logistics companies requiring fast, effective and top talent.
ITS Staffing Solutions relies on client referrals and word-of-mouth marketing to build our brand and business success. We're
known by clients for our:
• Professionalism
• Quality service
• Compliancy
• Results
Let Us Connect You with Top Talent